Free games Head or Tail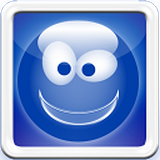 Free trial for 30 days

The FREE PC game is a piece of cake: is something to be enjoyed softly by making suspense... guess if the coin lands "head" or "tail"

flinsoft created the FREE PC game for your rainy days: a typical spare time game to get a challenge with your luck
Easy to use and to manage with, this game will allow you to challenge your friends and see which of them has better luck. After having installed the game on your PC, just make your choice by pushing on the "head" or "tail" button and... have a look at what you guess... Who is the best at guessing? Who is the luckiest one?



In real time you can get statistics for this FREE PC game: show your friends you're the winner

There is nothing else to tell you about it: just test it and... enjoy with it



Have fun with flin4fun: the FREE PC game by flinsoft!
Download Now flin4fun: the FREE PC Game by flinsoft!
System Requirements:

No particular requirement is required: we suggest a Pentium III 600 and 128 MB RAM.

During the installation our software program will check for you any further missing components and free download them from Internet if not found.
Icons by http://dryicons.com