Cleaning Companies Accounting Software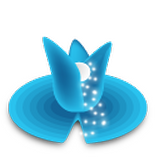 Free trial for 30 days

An easy accounting software for cleaning companies?



Must this software manage automatically the invoice print and manage clients' appointment efficiently?



Must the accounting software solution be always dawned and easy to use?
Sure, and also we think in the same way! So Flin4Clean is born and it offers to help your enterprise, automating and keeping under control your business activities. So, today, more and more small and mid-size cleaning companies choose Flin4Clean, the computerized and professional software.





Why?



You can smoothly switch to a computerized automatic invoicing system fast and safe from a manual paper-based invoicing system - slow and cumbersome.



Flin4Clean is the perfect solution for small business cleaning companies, because:
thanks to the control panel, to manage the appointments and the staff in efficient and simple way
thanks to customer fast search, you will find easy your client's contacts and their data
to manage (search - modify - print) the business invoice (VAT - etc.) in collective way and in single way. The management, the compilation and the emission are simple thanks to the available and personalized invoice model.
Yes sure, if you want and without some additional expense, sending us your invoice copy and your logo, we create your exclusive and personalized invoice model to use for your sales invoice print





How it works? You will have only to insert the appointments (much express and intuitive) and you will have your daily and/or weekly and/or monthly planning always dawned and, in automatic way. Flin4Clean will think for you to all! And to the end of the month, your computerized and professional software will manage the invoice print of your cleaning company! It is easy, isn't it?



Thanks to the expertise developed and to the close cooperation with our customers, we have developed the best integrated accounting software for your cleaning company



Our management system software will constantly dawn your cleaning service company and you will manage the company appointments and customer data quickly and easy. The invoicing software, also, is computerized and studied for small cleaning service companies.





Flin4Clean simplifies daily operations without saddling you with seldom-used functionalities.

Flin4Clean is the easy accounting software for small business and for those who want to be active right now without losing time learning to use cumbersome applications.
Download now for FREE the Trial Version of Flin4Clean: the Cleaning Companies Accounting Software Designed for You!
Download now for FREE the Trial Version of Flin4Clean: the Cleaning Companies Accounting Software Designed for You!
System Requirements:

No particular requirement is required: we suggest a Pentium III 600 and 128 MB RAM.

During the installation our software program will check for you any further missing components and free download them from Internet if not found.
Once bought this program, you can use it forever: it's not compulsory to buy new software versions

So, you will have for free all software updates.
The Software is Clean From Virus, Spyware, Adware... As Certified
Icons by http://dryicons.com