Flin4Cell the Collecting Catalogues Software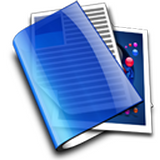 Free trial for 30 days

Are you a collector? Must you organize your DVD collection? Or that one of your library? Or that one of stamps?



We are glad to introduce an easy collection software: flin4cell, the innovative inventory software for a full-powered collections management.



The hobby software collecting program to catalogue and storage every collection (Recipes, Music CD, DVD Movie, Records, Stamps, Coins, Banknotes, Books, Postcards, Action Figures, Phone Cards, Dolls, Shells, Wines, Swarovski Precious Pieces...) according to your requirements
You will have endured on hand a series of studied and developed models to satisfy your main requirements and with which starting endured to create your catalogue, like as example:
Cooking Recipes Management
Cd Management
Coins System Collection Management
Banknotes Collection Management
Stamps Catalogue
Action Figures system Collection Management
DVD Movie Management
Postcards Collection Management
Books System Collection Management
Phone Cards Collection
Audio Video File Management
etc.
If you have not yet found that one adapted to your requirements, you will be able to create by yourself, new personalized models in only few minutes and without to be a programmer



With this collection inventory software, you will be able to add a photo for each single article and to define which information they can be showed because you can also create hidden fields to facilitate your job.



But the advantages do not end here, because thanks to this powerful collection inventory software:
you will not have limits to insert article number in every your catalogues
you will be able to create a limitless number of catalogues
you will be able to use an innovative flexible search engine (automatically generated with the configuration of the catalog) that it will allow you to filter present articles and to find easy and quickly what you are searching inside collections
you will be able to export in Excel every generated catalog. Also in this case it is possible to filter and to define the criteria to use to export your articles in Excel
last but not least, for you, one great INNOVATION for being to the step with the times! It is moreover available a function to publish catalogues of your collections directly online. It is completely automatic and so you will be able to share your collecting catalogues with others persons from the entire world!
For example, visit the interesting site www.hobbyvirtual.com, the on line community dedicated to collectors of the entire world, where also you will be able to publish your collections and where you can see those of the other publisher! All the published catalogues are organized and made with only flin4cell, the easy collection inventory software create for the collectors and their requirements.



Today, flin4cell is an important and exclusive instrument for each collector: it allows in express and simple way to catalogue and to manage your collections and if you want, you will be able also to publish them and to share online with the world



What are you waiting to create your best express catalog? Start now to use flin4cell the collector software for music, game, DVD, movie... and publish your collecting catalogue in a hobby circuit to show and to share with your friend on line!
Download, now, for FREE the trial version of flin4cell: the inventory software to catalog and storage every kind of collection and to post your catalogues online!
Download, now, for FREE the trial version of flin4cell: the inventory software to catalog and storage every kind of collection and to post your catalogues online!
System Requirements:

No particular requirement is required: we suggest a Pentium III 600 and 128 MB RAM.

During the installation our software program will check for you any further missing components and free download them from Internet if not found.
Once bought this program, you can use it forever: it's not compulsory to buy new software versions

So, you will have for free all software updates.
The Software is Clean From Virus, Spyware, Adware... As Certified

Icons by http://dryicons.com